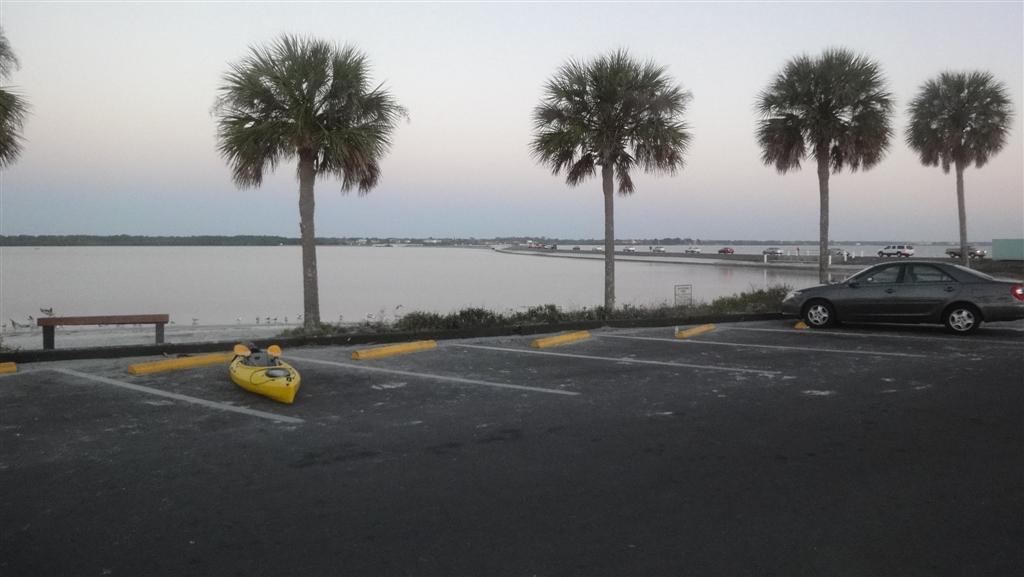 Data for this system is still being collected and analyzed. Click
here
if you would like to contribute any information or resources for this cave system.
| Date | Submitter | Visbility | Remarks |
| --- | --- | --- | --- |
| 10/6/2019 | fishduck | 10-20 | I came back with my full cave gear and ran a reel to the cave entrance. I attempted to enter the cave but couldn't enter given the restriction. Depth at Cave entrance was 76 ft at the restriction. Looking into the cave it appears to drop another 15 feet then head towards the causeway, wish I could have made it past the restriction. As silt was churned up found that the system was slightly siphoning. There was a white cobweb stuff on the floor that seemed to cover everything. Spent about an hour looking around and really cool silhouette of the cavern when you look up. There was some fishing line that was covered in silt. Def not many people come here. |
| 12/30/2018 | Diver | 10 | Found the site well with an exploration dive of the cavern. Confirmed it was the location before putting the dive flag as everywhere else was shallow except for this site. We dove down to around 70 feet where we could see the cave entrance but did not enter the cave system. Very silty and would need to have very good experience to enter the actual cave as if you go in, you likely will have no visibility going back out. Saw the cave map and curious what is back there as very little information on this and only data is a map but no actually images of what this system looks like. I would be interested to know if anyone recently has actually enter this cave system and knows what is back there. |
| 5/22/2011 | Seminolediver | 10' | Found the sink after searching for awhile, Ran a line from beginning of cavern at around 30' then descended to mound at about 50', extremely silty-our exhaust bubbles were enough to drop silt from the overhead above us. Hit a max depth of 67' then ascended to where we tied off at and toured our way to the surface. Overall dive was good, entered system about 1 1/2 hrs after high tide and there was relatively no flow coming out. Only fish seen were pinfish and shiners. Min Temp-84 F. |
| 2/26/2011 | Jason Greenwood | 10' | Took a while to find the sink (no GPS) Looks like the GPS data is correct though. Found it by anchoring the kayaks and snorkeling circles around it. Look for fish, rocks and increasing depth; the sink is nearby. Thinking about doing a survey of the sink hole, since there seems to be very little data other then the cave map. |
| 8/1/2010 | Darwin Coiner | 20-25ft | Viz was pretty good and with the water temp at 74 was pretty nice also. Had some small rocks land on us but wasn't that bad, still freaky though. |
| 8/15/2009 | Darwin Coiner | 10' | Brother and I tried to dive here today but only got down to 38feet before we felt the suction of the tide going out and had to abort the dive. After waiting for about 45 minutes tried again but still no go, will try again when I can get the tides right. Looked promising though, if anyone one knows anything about it please e mail me. |
Click here if you would like to contribute any information or resources for this system.
Sslect Search Radius:
| System | Depth | Cave | Cavern | OW | Last Report | Distance (mi) |
| --- | --- | --- | --- | --- | --- | --- |
| Rock Sink | | False | False | True | 3/24/2019 | 11.8 |
| Salt Spring | 330 | True | False | False | 12/13/2014 | 10.7 |
| Crystal Beach Spring | 126 | True | False | False | 6/14/2014 | 5.1 |
| Wall Spring | | True | True | False | 10/22/2010 | 3.8 |
| Knight's Sink | 170 | True | False | False | 4/18/2006 | 4.3 |
| Whiskey Spring | | True | False | False | | 10.9 |
| Gar Spring | | True | False | False | | 11.1 |
| Cauldron Spring | 85 | True | False | False | | 10.4 |
| Brett's Toilet Bowl | 40 | True | False | False | | 10.4 |
| Tarpon Springs Marina Sink | | False | False | False | | 1.9 |
| Cobbs Sink | 110 | True | False | False | | 2.5 |
| Hidden Lake Sink | 80 | True | False | False | | 1.9 |
| Tarpon Springs Sink | 115 | True | False | False | | 2.6 |
| Lake Tarpon Sink | 170 | True | False | False | | 4.4 |
| Blue Sink | 130 | False | False | False | | 5 |